Manifold plates – great security and convenience

STEINEL manifold plates are designed to meet customer-specific requirements and comprise a lower plate with integrated nitrogen buffers, space-saving pressure cylinders and control panels. The nitrogen tank`s large volume allows for a very low force increase. Manifold plates are paricularly suitable for high-performance tools with high densities, a high number of cycles, high initial force requirements and extremely high requirements in terms of precision and lifetime.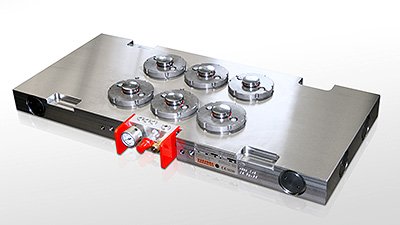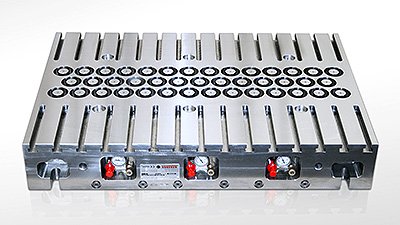 High efficiency thanks to minimal force increase
Volume boreholes in the lower plate, which serve as nitrogen buffers, increase the nitrogen volume compared to that in the nitrogen cylinders by a factor of several times, thereby preventing high gas compression when the piston moves. The advantages
Very low force increase even at high strokes, typically about one third compared to nitrogen cylinders
Constant force development
Pressure increase of only approx 20%
Low temperature increase
STEINEL has an extensive standard range of cutting elements in stock. This makes short delivery times and optimum availability possible. Furthermore, we also provide cutting elements with individual shapes and in varying sizes.